The domain
Echologia is an outstanding natural site in the heart of the Louverné quarries, less than 2 hours from Paris and one hour from Rennes.

Echologia is the base for an educational and touristic rehabilitation project for the former lime producing village and the Louverné quarries.

In 2010, having been abandoned for half a century, the site came back to life: it was bought and regenerated by a large team of courageous enthusiasts led by 2 young people from Mayenne who were taken over by mild madness! After several years of work, the renovated site is ready to welcome and enchant you.

At Echologia, several services are included so that you can enjoy an unforgettable and relaxing holiday.
- Accommodation for one night and organic breakfast for 2 people
- Bed linen and towels
- Wood for heating in cold weather
- End of stay housekeeping
- Access to the natural swimming pool
- Initiation to a Blowgun with instructor
- Canoe trip
- Access to the leisure park.

Simply put, Echologia is a unique, innovative, unbelievable and fascinating location that will know how to captivate even the most demanding traveller. Come and discover this domain as a couple, with your family or amongst friends...
Show more
Hide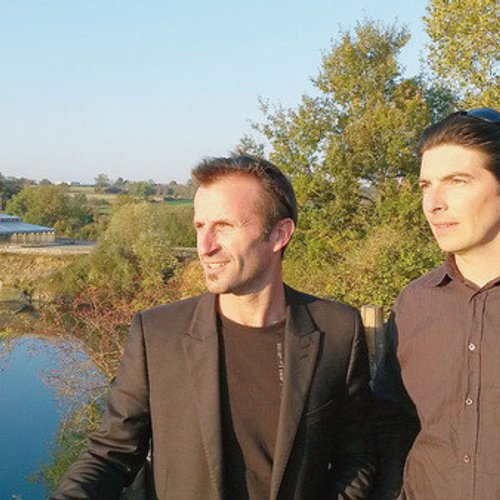 Toute l'équipe Echologia vous souhaite la bienvenue dans un parc exceptionnel, fruit d'une aventure humaine extraordinaire et d'un site unique alliant patrimoine historique et richesses naturelles inattendues. En couple, en famille, entre amis ou collègues, attendez-vous à partager l'insolite. Echologia, le Natur'eau Parc, vous invite à découvrir et à partager une terre naturelle et préservée, où chacun peut apprendre en s'amusant et en s'émerveillant à vivre en harmonie avec l'environnement.